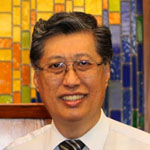 Welcome, friend! Allow me to be the first to thank you for being here. I want to tell you a bit about our church: we are a bible based Christian church with the heart to spread the Gospel to Indonesian people living Dallas-Fort Worth Metroplex. There's need to hear the message of hope and salvation in a familiar tongue, and we hope to fill that spiritual need.
Since our church serve the Indonesian community, our service is primarily conducted in Indonesian language: Bahasa Indonesia. But if you don't understand Bahasa Indonesia, don't worry. We have translation devices and live English translation.
If you are curious of how the people halfway around the globe worships, here is your chance! We sing in both English and Indonesian. And although men does not live on bread ( or rice) alone, but by every word that comes from the mouth of God — after every Sunday service, we eat dinner and have fellowship together, eating Indonesian home cooked meals prepared by the ladies and occasionally the men.
We would love for you to come and visit us this Sunday. Our worship starts in the afternoon at 3:30 PM. Currently we're sharing a building with Arlington Chinese Bible Church, who has graciously provided us with a place to worship. Below is our location:
Arlington Chinese Bible Church
2426 Superior Dr.
Pantego, TX 76013
3:30 PM
I look forward to see you this Sunday!
Pastor Timothy
P.S. If you need assistance to get to the church, or need more information, please don't hesitate to reach out us. We would love to hear from you.
---