On December 22, 2018, a tsunami that followed an eruption and partial collapse of the Anak Krakatau volcano in the Sunda Strait struck several coastal regions of Banten in Java and Lampung in Sumatra, Indonesia. At least 426 people were killed and 14,059 were injured.
The tsunami was caused by an undersea landslide that followed an eruption of Anak Krakatau, the "Child of Krakatoa".
On 23 December, it was found that much of the island of Anak Krakatau had collapsed into the sea.
We are saddened by the tragedy that has happened. Our church cannot do much, but we were able to collect some money and donations to help provide relief. Earlier this month, our donations have arrived in Banten, Indonesia.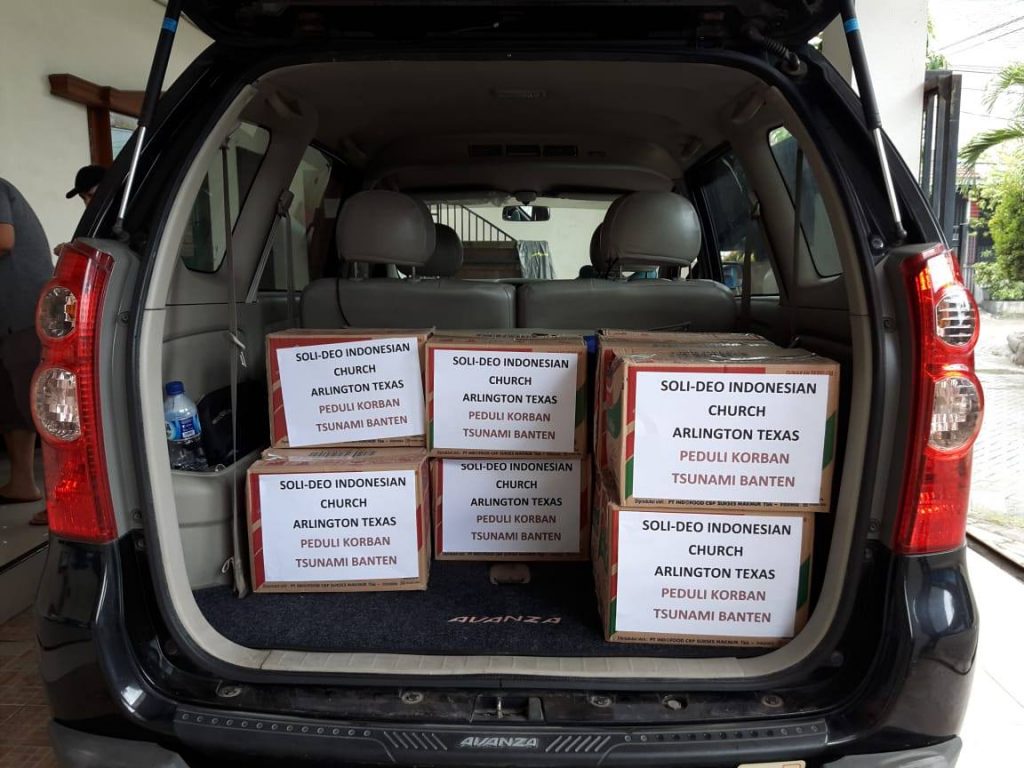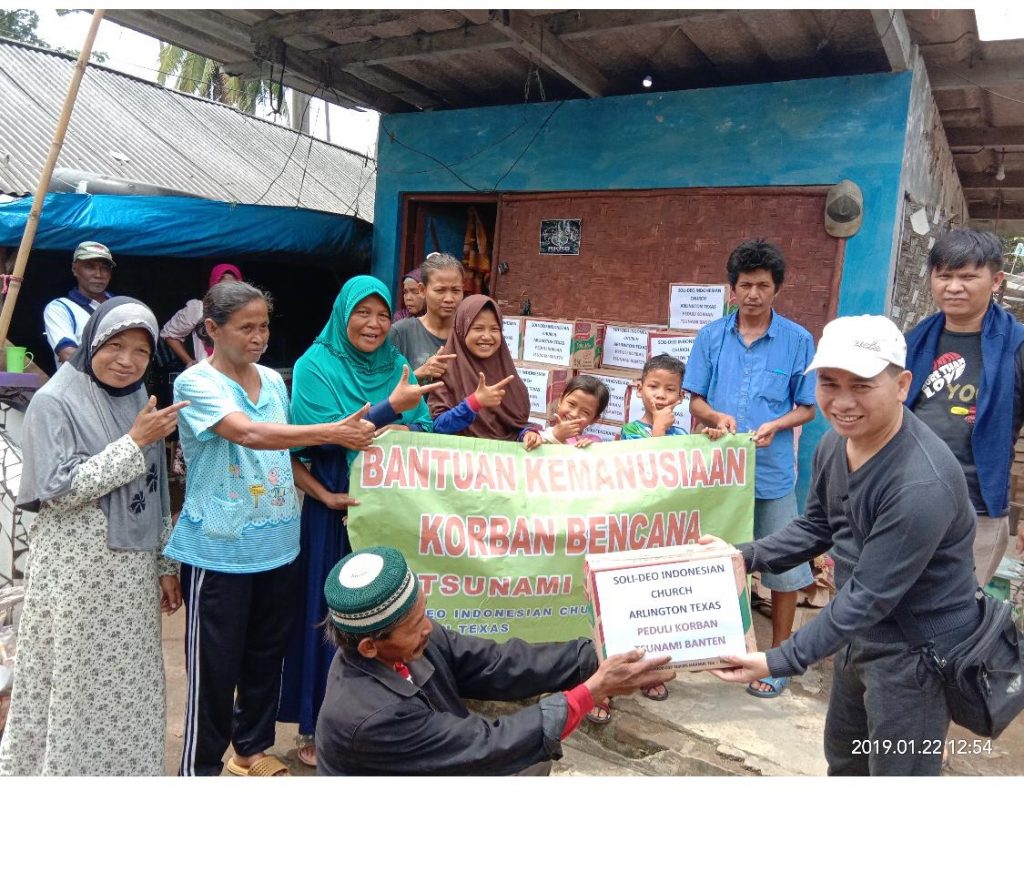 Thank you to Heru and Meilina for managing donations through the GKBJ Dadap (Christian Baptist Church of Jakarta in Dadap, Tangerang) , also thank you very much for all who have contributed.
Please follow and like us: